A Glance at the New 2022 Nissan Titan
Going off-roading has never been so convenient, so easy, and so affordable! Whether you want an off-road vehicle that you can take out on the land for fun, or you want a vehicle that can help provide you with everyday power, the 2022 Nissan Titan is right for you! Best of all, you can get your hands on one today and Greenway Nissan of Jacksonville.
Designed With Power In Mind
The 2022 Nissan Titan is one of the most powerful domestic pickup trucks on the market today! This pickup comes standard with powerful parts such as: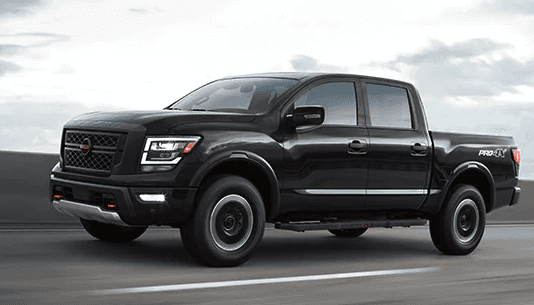 400 horsepower
5.6 Liter V8 Engine
9-speed Automatic Transmission
 413 pound-feet of torque
Minimum 9240 lb. towing capacity
Rear-wheel drive and all-wheel drive options
Its powerful features makes the 2022 Nissan Titan one of the best pickup trucks for those that want to use it for everyday work, camping, or off-roading. The 9-speed automatic transmission designed on the Nissan Titan allows it to accelerate up steep inclines with ease. It also leads to better fuel efficiency, with the 2022 Nissan Titan offering 21 mpg on the highway.
For those working in hot conditions and rough terrain, the Nissan Titan can still offer up to 11,060 lbs of towing capacity in the worst of conditions.
Rugged and Stylish Exterior
The 2022 Nissan Titan has one of the most unique designs for pickup trucks on the market today. It combines stylish, smooth lines with a wealth of off-roading accessories. These include:
Skid plate. You don't have to worry about the undercarriage of your truck being damaged. Whether it's potholes and gravel on the street, or ice, sleet, salt, and rocks in off-roading conditions, you can rest assured the underside of your truck stays protected.
Sports bar. This beautiful, 3-inch diameter black powder coated stainless steel sports bar can help keep your gear in place and add a rugged look to your pickup.
Mud flaps. Keep the finish of your Titan scratch-free and protected using mud flaps. You can feel free to roam without fear of dirt and debris damaging your exterior.
Safety Features For a Better Ride
The safety features on the 2022 Nissan Titan are virtually endless. Some of the best for off-roading and working in rugged areas include Active Brake Limited Slip, or ABLS. The ABLS system automatically brakes slipping wheels in case of an emergency, sending power to wheels to improve traction.
Hill Start Assist and Hill Descent Control is also another potentially life-saving feature. If you're caught in a downhill descent, the descent control maintains speed and automatically maintains brake pressure so you can have an easier time controlling the descent.
In addition, other safety features that can help you in everyday driving on the road include:
360-degree camera
Motion detection system
Lane-departure warning
Rear cross-traffic alert
Emergency braking
Driver attention Monitor
Adaptive cruise control
High beam assist
Blind spot warning
Intelligent forward-collision warning
Front and rear sonar system
Comfort Combined with Power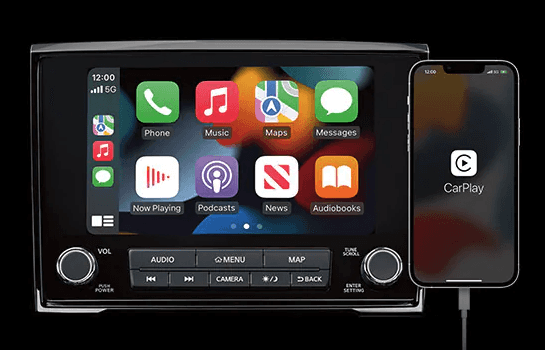 Who says a day on the ranch or on your commute has to be uncomfortable? The 2022 Nissan Titan offers superior comfort, including zero gravity front seats that are incredibly comfortable along with ample storage space through discreet cargo boxes within your cabin. The front seats also include climate-control and even a heated steering wheel for those cold mornings.
A Fender audio system, wireless charging for all the family smartphones, and integrated Apple CarPlay and Android Auto also make this one of the best vehicles to take with you on those long road trips. You have the option of choosing king cab seating for four with ample leg room, or crew cab seating for up to five passengers. A Dual Panel Panoramic Moonroof is the cherry on top for this wonderful pickup truck that is sure to create memories.
Get Your 2022 Nissan Titan Today
At Greenway Nissan of Jacksonville, we're here to provide you with the best customer service and support to get you into your 2022 Nissan Titan! Stop by our dealership today and get your hands on the best pickup truck of the year to help you complete work on the farm or improve your drive around town.