Greenway Nissan is a Toys for Tots Drop-off Location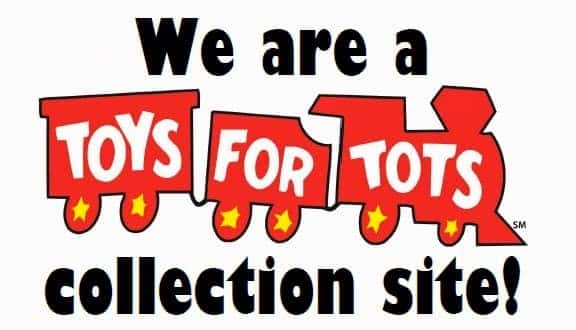 Greenway Nissan of Jacksonville Florida is proud to be a Drop-off location for the local Toys for Tots. You can come into drop off your new toy to be donated no later than December 9th 2020 in order to be received before the last available pick-up.
The Local Impact
Jacksonville FL during 2019
8,487 Toys were distributed and 7,265 Children were Supported right here in Jacksonville!
The mission of the Toys for Tots program "is to collect new, unwrapped toys during December each year, and distribute those toys as Christmas gifts to needy children in the community in Jacksonville."
We are looking forward to an even better year than last when we were able to provide toys for over 15,000 Jacksonville-area children!
Some Important things to consider when looking to donate:
Q: What do you not collect? – We do not collect food or clothing. We also do not collect items which require a system to use (e.g., movies and video games).
Q: What ages are supported by Toys for Tots? – Most campaign sites are able to assist children up to age 12, but in many local communities, local support is such that the age limit may be extended to 14-16.
Q: Are there toys/gifts that are not accepted/distributed? – Toys for Tots prefers not to accept realistic looking weapons and gifts with food.  If donated, such items will NOT be distributed.
Q: What are the hours I can Drop-off my Donations? – We are open from 8:00am until 9:00pm Monday through Saturday and Sunday from 11:00am until 6:00pm
Q: I don't know what to buy or don't have time to shop but would still like to help? – You can make online donations through a secure link in any amount that you see fit CLICK HERE TO DONATE
If you would like to learn more you can contact the local Toys for Tots:
Local Community Organization Contact Information
Local Coordinating Officer: SSgt Justin Cabrera, USMC
City: Jacksonville
State: Florida
Zip: 32226
Phone: 904-370-3554
Email: [email protected]
Unit Location: Jacksonville FL